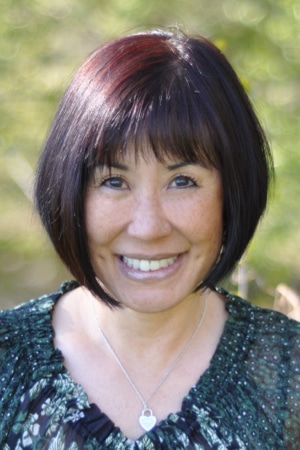 Faye Mitsunaga, M.A., CCC-A
Faye Mitsunaga has more than 28 years of experience working in the audiology and hearing health care industry. She received her Bachelor of Arts in speech pathology and audiology from the University of Utah and Master of Arts in audiology from the University of California at Santa Barbara. She is a Fellow of the American Academy of Audiology (AAA) and certified by the American Speech-Language-Hearing Association (ASHA).
Faye has worked as the director of audiology at Saint John's Hospital in Santa Monica, CA, lead audiologist on the Saint John's Cleft Palate team, clinical audiologist at Otosurgical Medical Clinic, Flaum & Alessi ENT at Cedars-Sinai Medical Office and Newport Audiology, as well as an educational rehabilitative audiologist at the Ventura County Schools Hearing Department. Her vast experience in audiology includes diagnosis and treatment of hearing loss, vestibular and balance testing and rehabilitation, newborn hearing screening, tinnitus treatment and ear protection. Her passion to help the hearing impaired was highlighted by her participation in humanitarian hearing aid missions to Peru and China with the Starkey Hearing Foundation where she provided audiological services and hearing aids to children and adults in need.
Faye is dedicated to ensuring her patients get the best care and service through her compassionate care and comprehensive knowledge of hearing loss and hearing aid technology. She believes that understanding the needs of her patients is of the utmost importance and should be the highest priority when providing hearing care.
In her spare time, Faye volunteers as a board member at the Nikkei Senior Center and is active with local community and charitable events. She also enjoys traveling and spending time with her husband, daughter and son.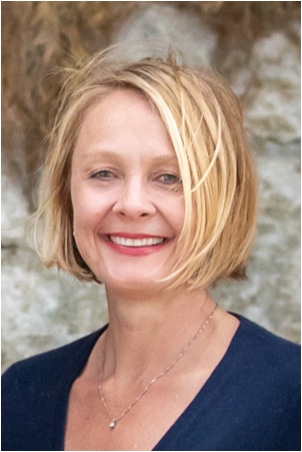 Karyn Hodge, Au.D., CCC-A
Karyn Hodge joined the Mountain West Hearing team in 1999 after completing her Master of Science in audiology from the University of Utah. In 2017, Karyn earned her Doctor of Audiology from A.T. Still University. She is board certified through the American Speech-Language-Hearing Association and enjoys staying up-to-date on technological advances and audiology topics through continuing education. Karyn has worked in several ENT clinics in the Salt Lake Valley and has experience with balance testing, audiological evaluations, hearing aid selection, aural rehabilitation and tinnitus management for patients of all ages.
Karyn is passionate about enriching the lives of her patients through improved hearing and communication. She realizes there are many options for hearing amplification and believes in going the extra mile to find the best solution for every patient. Along with her time in ENT clinics, Karyn has experience working in the industrial audiology field and has worked in numerous hospitals in the Salt Lake Valley performing newborn screenings and creating intervention programs.
When not working, Karyn can be found with her husband and two children enjoying Utah's great outdoors or travelling.